Why choose Saledock?
---
A family run business dedicated to your success!
We want you to succeed!
Our story began with a wedding! Many years ago we purchased suits from a fabulous menswear retailer, started chatting to the owners and a working relationship grew from there. Fast track to 2019 and their need for an all in one Point of Sale application, online store and complete business management solution became clear. So here we are, a Yorkshire based business offering a fast and easy all-in-one solution. By working with dedicated retailers we've developed a solution we know you'll love.
We've designed Saledock to be simple yet intuitve, creating an effortless user experience and focusing on features that actually make sales easy for your staff! Train your staff in minutes, streamline your operations and boost efficiencies using Saledock's back office, leaving you time to grow your business.
Start free trial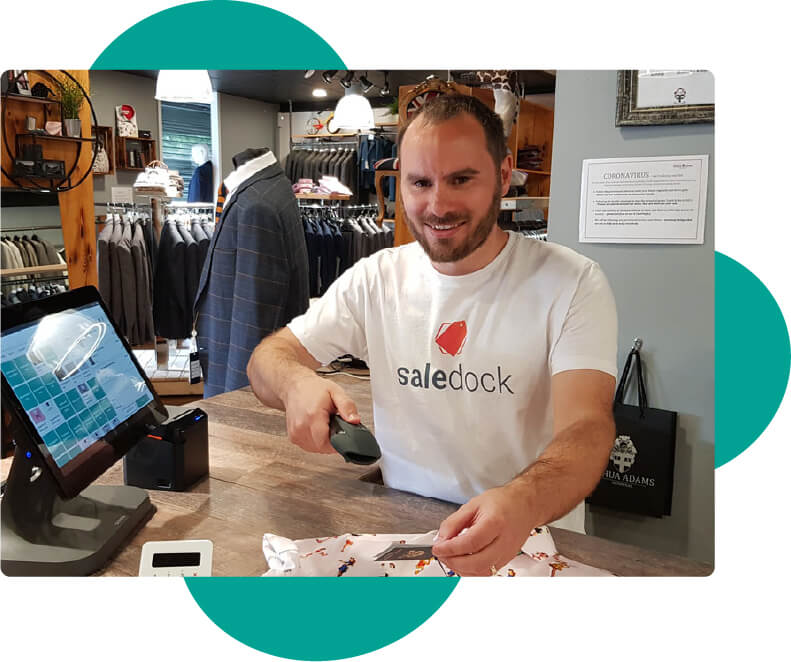 Get involved and have your say
We are always developing new features that will help streamline your business and increase profitability. We would love to hear your feedback! If there's a feature you would like to see then get in touch and we'll see what we can do! We regularly release customer requested features and believe in developing Saledock with our customers to create a product that benefits you.
Start free trial
Book a demo
---
Let's chat! Book a demo today and we'll discuss how Saledock can help you.
Book a demo
Start your free trial
---
Start your free trial today and explore all the tools Saledock can offer you!
Start free trial