Fast and secure contactless payments
---
A seamless checkout experience for everyone. Accept Dojo payments anywhere with Saledock POS.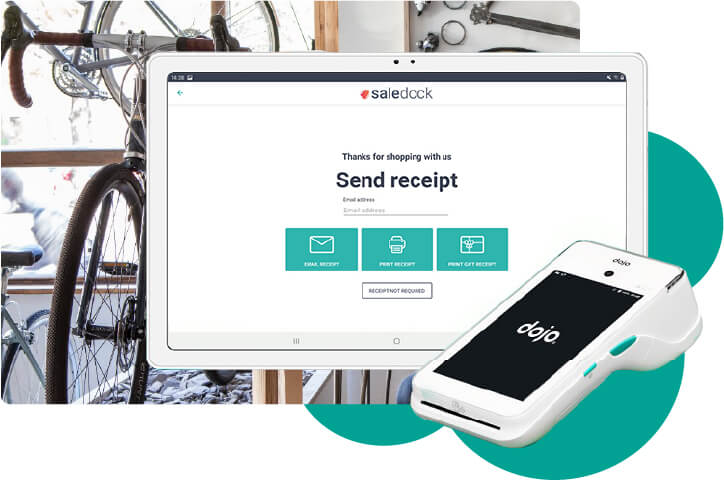 Paymentsense integration
We've partnered with Paymentsense, a leading provider of card payment solutions for small-to-medium-sized business in the UK and Ireland.
done

Fixed term or 30 day rolling contract

done

Low rates, great service and peace of mind

done

Paymentsense will pay up to £3000 in cancellation fees when you switch
Seamlessly connect your Paymentsense card reader to Saledock wirelessly, so you don't have to enter the sale amount manually on your card machine. That means you'll enjoy faster transactions, fewer mistakes and easier end-of-day reconciliations.
get a quote today
No more mis-keying
No need to manually enter order totals, reducing the risk of expensive human errors.
Fast transactions
Say goodbye to long queues and keep customers happy with a fast and secure payment experience. Accept payments using chip and pin, contactless, Google Pay and Apple Pay.
Easy setup
Quick and simple card reader setup. Connect your mobile card reader to Saledock in less than a minute.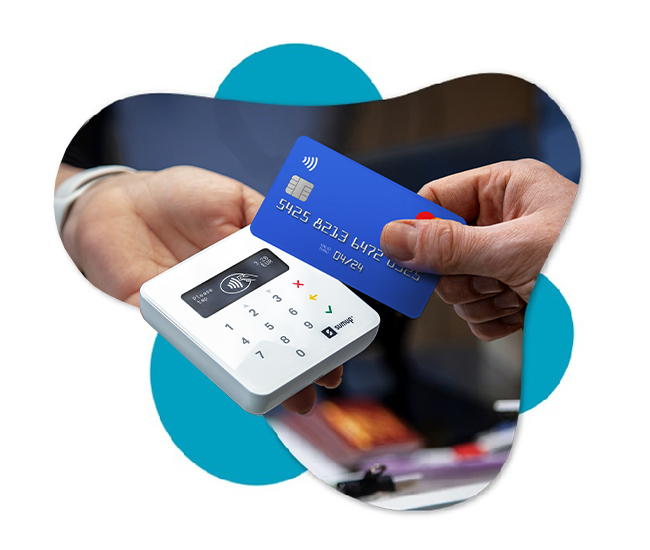 SumUp integrated payments
We've partnered with SumUp, a leading payment provider to give you a fast and seamless checkout experience. SumUp is ideal for startups and small businesses with its simple, no contract fee approach.
done

Secure and fully PCI compliant - it's taken care of for you

done

Durable, user-friendly and beautifully designed readers

done

No contract or monthly fees, only pay the transaction fee
Buy your SumUp card reader at our discounted rate and pay up to 1.69% on all card transactions. Do you transact more than £5000 a month? Email us directly and we can offer discounted transaction fee rates!
buy a SumUp reader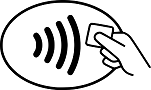 Can I use a different payment provider?
---
Yes of course! You can still process cash and card payments without integrated payments, so if you already have a payment provider you are happy with you can stay with them.
Point of sale
---
Our simple and intuitive cloud based POS allows you to process sales faster and more efficiently than ever before.
Discover more
Book a demo
---
Want to find out more? Book a demo to discuss how Saledock POS and integrated payments can help streamline your business!
Book a demo