Saledock triumphs at Retail Systems Awards 2022
---
Start-up success leads to prestigious industry award - Point of Sale Technology of the Year!
JUNE 23 2022
|
3 MIN READ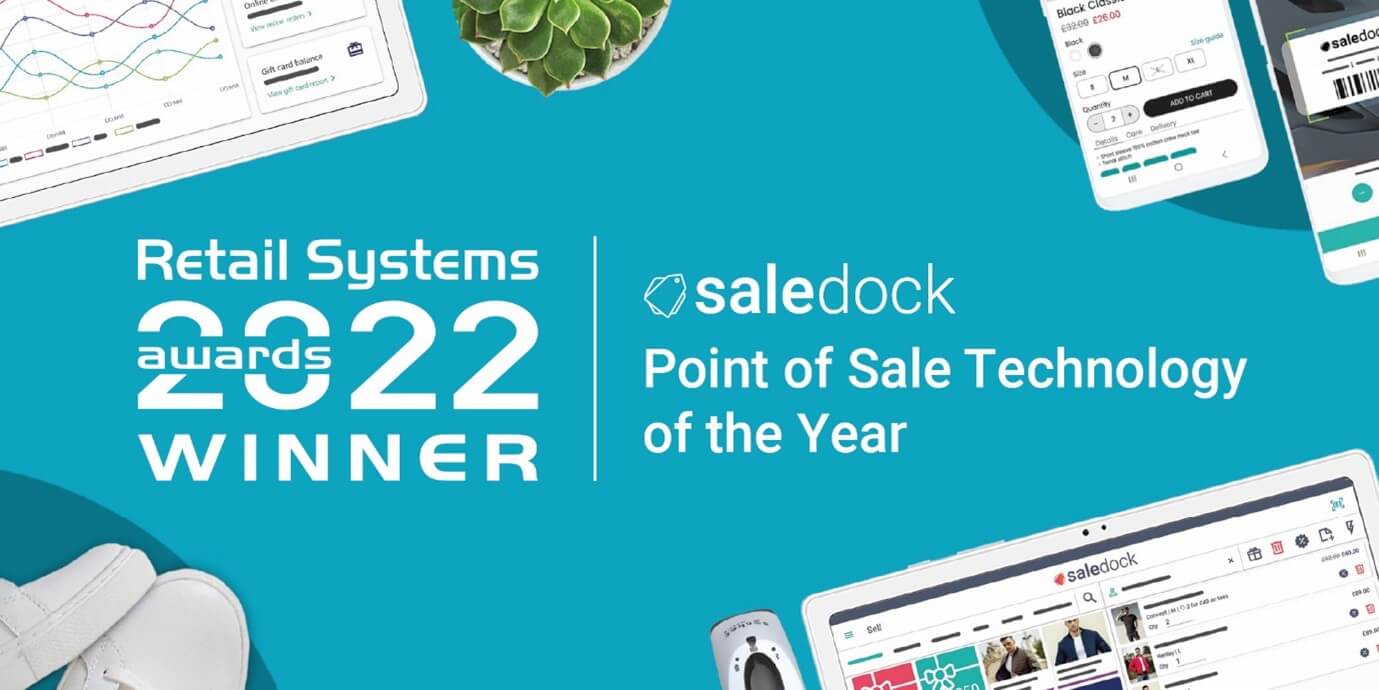 Yorkshire based retail technology solution, Saledock, has been awarded the prestigious accolade of Point of Sale Technology of the Year at the 2022 Retail Systems Awards, held at the Waldorf Hilton in London on June 22nd and hosted by comic Hal Cruttenden. Saledock triumphed over global industry stalwarts to take the award just two years after incorporation by husband-and-wife duo, Lee and Layla Gladwin, during the 2020 lockdown.
Layla said: "We're absolutely thrilled to have won! When we saw the list of finalists we were stunned to have been shortlisted alongside some very well-known companies who have been around much longer than Saledock. To be in this position just two years after we formed the company is an incredible achievement."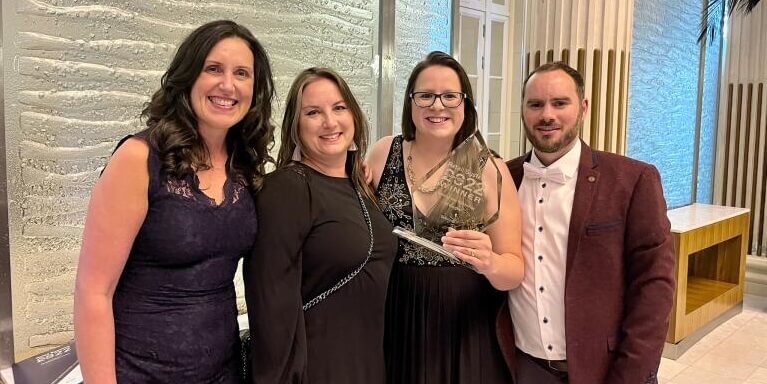 Saledock's award-winning software is a unique solution; a one-stop ePOS, eCommerce and inventory solution that makes selling and retail management a breeze! It is suitable for bricks-and-mortar retailers selling in-store, online and on social, all for a low monthly subscription. The idea came to the couple, who are experienced software developers, while purchasing suits for a wedding. After becoming friendly with the menswear store's owner, they realised there was a gap in the market for a new type of all-in-one software which solved the problems faced by many retailers, and the concept of Saledock was born.
In addition to software, Saledock also provide ePOS hardware, integrated payments and bespoke eCommerce sites for their clients. This one-stop-shop approach is one of the key advantages Saledock has over their competitors.
About Saledock
Saledock is an award-winning software solution built with retailers, for retailers. Saledock unifies in-store and online sales, helping retailers boost productivity, sales and profits. Saledock enables retailers to work smarter, increase stock visibility, spot trends and gain valuable insights into best sellers so they can plan ahead with confidence.
With real-time stock sync across all ePOS devices and eCommerce site, there's no need to worry about selling an item that's out of stock, helping retailers avoid that inventory headache and focus on the things that matter the most.
Book a demo
---
Let's chat! Book a demo today and we'll discuss how Saledock can help you.
Book a demo
Start your free trial
---
Start your free trial today and explore all the tools Saledock can offer you!
Start free trial